Ms. Kelle Delano, LAC and Certified Yoga Instructor

Kelle is a Licensed Associate Counselor in the state of Arizona. She received her Master's Degree in Professional Counseling from Grand Canyon University. She works with children, adolescents, and adults. She has experience in working with depression, anxiety, and trauma. While using various therapeutic approaches, Kelle specializes in Cognitive Behavioral Therapy and Mindfulness. By teaching others how to practice mindfulness, individuals can learn how to engage in the present moment and experience their thoughts and feelings with acceptance. Kelle is also a certified yoga instructor and practices mindfulness on the mat. She completed her 600 hour Yoga Teacher Training at the Southwest Institute of Healing Arts in 2013. She believes in the overall mind and body connection. She incorporates the teachings from her yoga practice into therapy. She is especially interested in Yoga Nidra which enables individuals to enter a state where the body and mind can relax completely. Through this, a person can experience reduced stress and an increase in the release of serotonin which helps to calm anxiety and improve mood.
Ms. Cori Preble, PhD Doctoral Candidate in Clinical Psychology
Cori is currently pursuing a PhD in Clinical Psychology at Fielding Graduate University, with a concentration in Neuropsychology and Rehabilitation. She works with children, adolescents, adults and couples utilizing empirically validated approaches in addition to working closely with other professionals as needed to help clients with difficulties in both mind and body. Cori is particularly interested in helping clients who are coping with multiple stressors associated with chronic illnesses or pain and neurocognitive disorders. She is experienced in helping individuals who have experienced Trauma and PTSD and in providing Eye Movement Desensitization and Reprocessing (EMDR) therapy. Cori has been active in speaking at conferences and patient advocacy on acquired brain injury and Encephalitis and its consequences.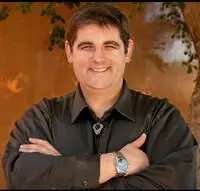 Dr. Adam Baumgardner, Board Certified Chiropractor

Dr. Adam Baumgardner, Board Certified Chiropractor in Arizona and Nationally Board Certified Specialties in Acupuncture and Physical Medicine Modalities & Therapeutic Procedures such as Cold Laser, Ultrasound, Electrical Stimulation, etc. Dr. Adam partners with Dr. Jenny in treatment of patients who have pain in addition to their mental health issues or who are interested in holistic mental health. Some of the services he provides to Dr. Jenny's patients for holistic health include Nutritional Blood testing, Acupuncture, Pain Management, and Cold Laser stimulation of the brain using the FX635 Erchonia laser. Dr. Adam strives to create a welcome happy environment for healing in his office. He uses well-studied, tried and true' techniques as well as cutting edge technology to help patients get truly healthy, not just live without pain. To learn more about Dr. Adam, please visit his website at HealingChiroHands.com.

Dr. Barbara Baumgardner

Dr. Barbara Baumgardner provides both medication management and consultation for therapists and their patients at Arizona TherapyWorks. She is a Board Certified Family Psychiatric Nurse Practitioner and a Licensed Clinical and Health Psychologist in Arizona and Maryland specializing in working with children, individuals, couples and families. She is a Registrant with the National Register of Health Service Providers in Psychology. She is the founder and director of Arizona TherapyWorks (ATW) in Goodyear, Arizona while also consulting with Academic, Healthcare and Early Childhood organizations around the country. In addition to her work in Clinical and Health Psychology, Dr. Barbara is a Maternal-Child Registered Nurse Clinician and an Internationally Board Certified Lactation Consultant. She has devoted her professional time and talents for more than four decades to promoting the health and well-being of children and their families. She joined ATW while still holding dual faculty appointments at the University of Maryland School of Medicine, Department of Psychiatry and School of Nursing. She completed post-doctoral work at the University of Maryland, her doctorate in psychology at Fielding Graduate University and her advanced psychiatry training at the University of South Florida and University of South Alabama. She is able to provide both Psychological and Psychiatric services for her patients. Dr. Barbara is consistently working to provide better and more seamless care for her patients. She embodies the idea of lifelong learning.